Eating Upon the Mountains: Deviant Consumption and Commensality
Keywords:
Hebrew Bible, Deviance, Food, Commensality, Yahweh, Anthropology, Sociology
Abstract
This article uses sociological and anthropological approaches to assess cases of deviant consumption in Hebrew Bible texts. Drawing together key concepts such as commensality and deviance, the importance of eating within the bounds of culturally constructed norms is emphasised. Food is a significant part of material culture that assists in the construction of individual and group identities. Consequently, deviation from normative food habits has serious ramifications on group identity and cohesion. For authors of Hebrew Bible texts, eating in a way that did not render Yahweh jealous was a key aspect of eating practices that were deemed acceptable. These practices included shared meals between human and divine participants, and the proper sharing of food within Yahweh's cult. By focusing on the social reaction to certain deviant consumption events, the deviantisation processes used by the authors of ancient Hebrew texts are highlighted, rather than asserting the existence of any inherent "wrong."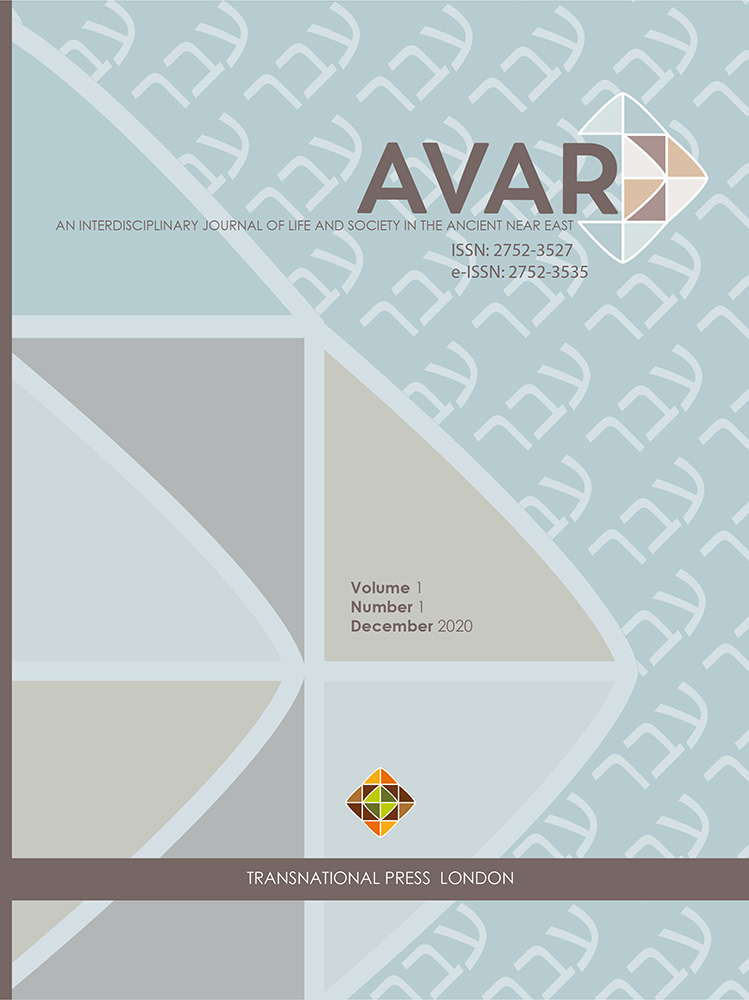 Downloads
How to Cite
Welton, R. (2022) "Eating Upon the Mountains: Deviant Consumption and Commensality", Avar: An Interdisciplinary Journal of Life and Society in the Ancient Near East . London, UK, 1(1), pp. 7–28. doi: 10.33182/aijls.v1i1.1686.
License
Copyright © 2020 Transnational Press London